Get the support & resources that students of Harvard, Oxford, DU, IIT & IIM have access to.
Kick-start your career now
CBC Ideas
helps you with
Build, test and work on your business idea.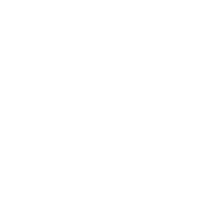 Know the startup terminologies.
Get Access to incubators, accelerators & investors
We are the right fit for you
Founding Members from
Harvard, IIM, IIT, DU.
300+ Career & Industry Experts versed with GATSBY (UK), NCDG (USA), NSQF (India) Frameworks
Global Mentors from Ivy League Universities/Fortune 500 Companies.
We have created a module that best suits you.
Learn the entrepreneurial way.
Build your idea through a business canvas.
Explore platform business models.
Create a minimum viable product.
Plan and strategize different departments.
Make an investor pitch presentation.
We have impacted the Lives and Careers of Millions
Thanks to this CBC Jobs, I landed my dream job! The mentorship and upskilling programs were extremely helpful in preparing me for the interview and giving me the confidence to pursue my dream. I'm forever grateful for the guidance and support I received.
Mohit, Skywings Private Limited
I was struggling to find a job in my field, but this job portal changed everything. The personalized mentorship and upskilling courses not only helped me land a job but also made me a better candidate overall. I would highly recommend this service to anyone looking to further their career.
The team at this job portal truly cares about their clients. From the initial consultation to the final job offer, they provided me with invaluable support and guidance. I couldn't have done it without them!
I was skeptical at first, but this job portal exceeded all my expectations. The mentorship and upskilling programs were tailored to my specific needs, and the job opportunities presented to me were top-notch. Thanks to their help, I'm now in a job I love and can't imagine being happier.
Become a member and get lifetime access to our handpicked jobs, training and mentoring sessions.